*this might move to a new section*
If you haven't seen by now, AFTERSCHOOL only got to #33  on the Oricon Chart [they usually get around #7] . Considering their promotional activities… this is really disappointing.
In light of this, we've organized a "Dress to Kill Signal Boost Event" for April 2nd!  The goal of the event would be to promote AFTERSCHOOL in Japan (even just a little) and salvage this promotional cycle. Especially since Dress to Kill is such a great album!
Hashtag: #アフタースクール  
Get Ready for April 2nd,  and Stay Tuned for More Details  

Playgirlz to the rescue!
Please, please post your ideas, comments, questions, and suggestions! We really want to make this a success <3
Last edited by captainsprunchz on Sat Apr 05, 2014 1:03 pm; edited 1 time in total
Hey Playgirlz and Playboyz  

A thought occurred to me that in addition to boosting signal for #DressToKill , we could take pics and post to twitter/facebook/google+ of all the albums and singles we've gotten of After School and Orange Caramel thus far to show how long and how much love/support we have for our girls!  

Of course we can include Dress to Kill in the pics if we have it already (mine is still being shipped).  

We have some of April 2nd left JST but still all of April 2nd PST to go in other countries so it's not too late!
After School, fighting! *fist pump*  

-Thursty
Second Grader




Posts

: 241


Reputation

: 13


Join date

: 2014-03-28



I love this idea Thursty!!! I'll totally be joining you <3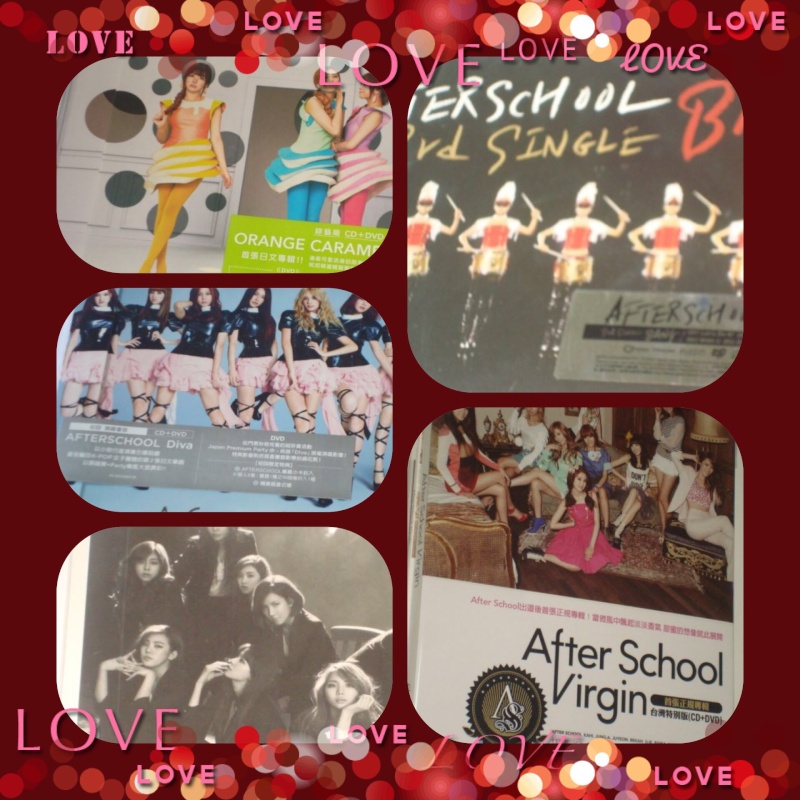 http://i57.servimg.com/u/f57/18/80/17/14/image10.jpg
Ta Da


 Tried to make it pretty
Last edited by captainsprunchz on Tue Apr 08, 2014 11:19 am; edited 1 time in total (Reason for editing : embedded picture :))
Second Grader




Posts

: 241


Reputation

: 13


Join date

: 2014-03-28



Oh man I never replied or participated

It got too crazy for me, I didn't have time to take pictures of my albums! AH!
But You did amazing! You should add your collection picture here:
http://afterschooldaze.forumotion.com/t55-pics-your-after-school-collection

---
Permissions in this forum:
You
cannot
reply to topics in this forum